My greatest passion…
is guiding women to fall in love with their feminine, to fully embrace their ever changing cycles and live a life with defined healthy boundaries, awakened sensuality and feminine power to heal their body and embody their inner goddess. Because when women reclaim these areas - transformation takes place, healing takes place and when one woman heals herself- generations heal.
My journey of healing has been one of learning the power of the feminine, the surrender, the fire, the cycles, and one of coming back home. It's also been one of radical self-care and being willing to be in the uncomfortable for a little while because it meant expanding into bliss even further on the other side. (read about my story below) I want every woman to feel what it's like to come back home to her body, to make peace and finally feel freedom.
this coaching is for the woman who is ready...
Have you tried lots of things but nothing changes and you keep relapsing with symptoms? Or at least you've tried changing your diet and yet you don't feel as good as you know you can feel.

Are you ready to do a deep dive into looking at your patterns and areas where you can receive more support?

Are you ready to step into setting and keeping boundaries?

Do you crave to feel and experience more? Awaken your body to more pleasure, give yourself permission to uncover those blocks and embody your inner goddess?

Are you ready to reclaim your relationship with food, sex and power?

Are you ready to recondition your beliefs to ones of empowerment, health, vitality, honoring your body, and embracing all sides of you?

Most importantly, are you ready to feel awake, healthy and whole babe?
if you are feeling like this is a yes, we might be a good fit…
Let's get on a 20 minute call to go further. I will explain what coaching with me is like, and hear what kind of healing you want to create for yourself. 3 - 5 months is the minimum I work with a private client because I prefer to go deep and this amount of time allows you to really create significant transformation with my support.
If this sounds exciting click below to schedule a time to connect…
i can't wait to connect with you babe!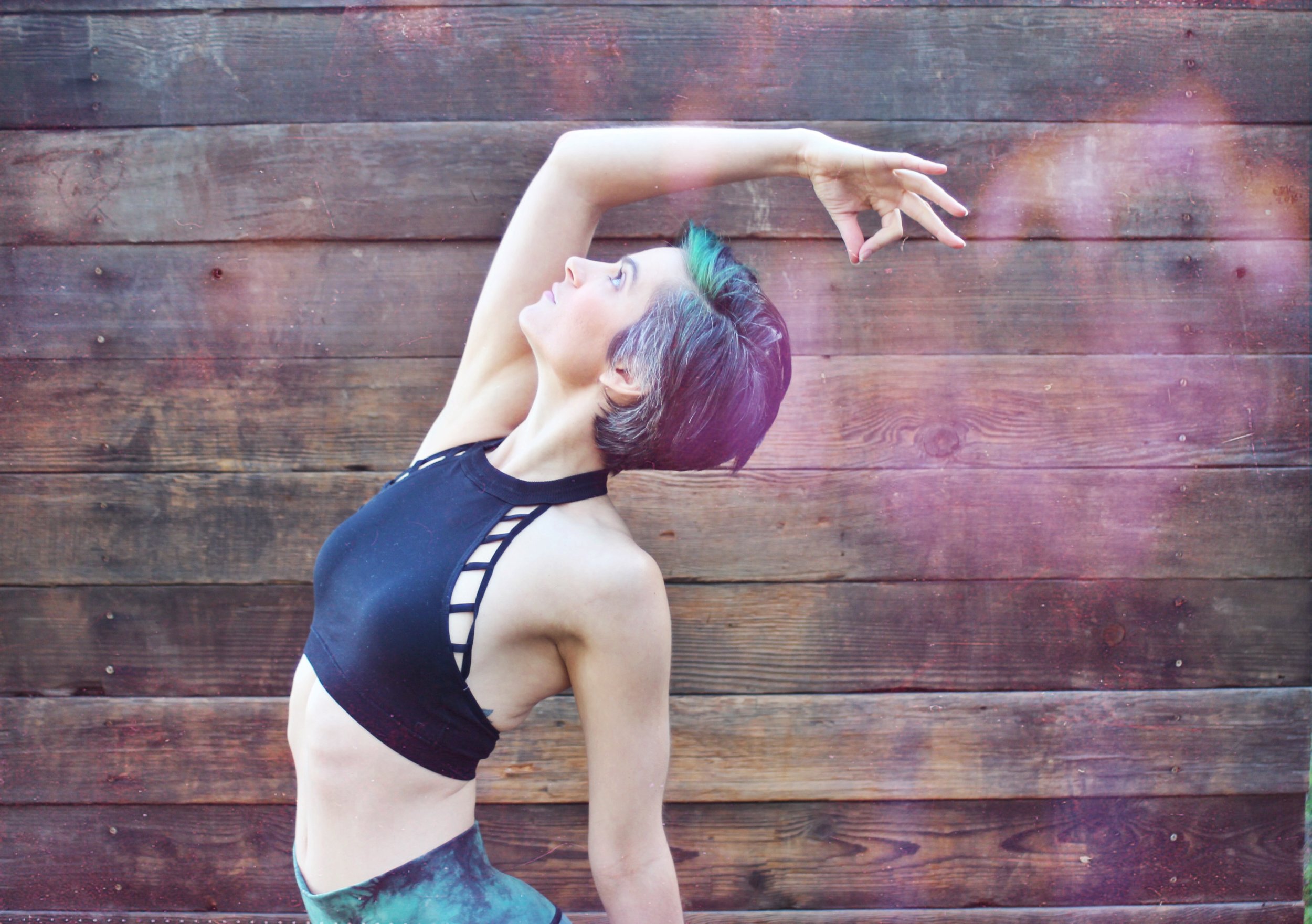 My healing journey began about 15 years ago. I began to get curious about why I always had chronic bloating and stomach pains since I was little, it became worse after being on birth control from the age of 16-21, after a few hospital visits in my early 20's I was finally diagnosed with celiac disease. I immediately went gluten free - took steps to heal my gut - cleaned up my diet. Things improved a little but still continued to have issues. Ten years of that looked like symptoms of cystic acne, debilitating period pain, cystic ovaries, malabsorption, chronic fatigue, chronic uti's, yeast infections, chronic bloating, digestive pains, constipation and chronic fatigue which developed into adrenal insufficiency.
But all of these symptoms were coupled with years in toxic relationships, not knowing how to set boundaries, being taken advantage of, being at war with myself - believing that I wasn't worthy of feeling healthy if this was my life. The way I approached life was one of force- in business, in relationships and with myself - I really believed that I could control everything.
In 2013 I received a diagnosis of Hashimoto's Thyroiditis (second autoimmune disease) - I was relieved to get answered and felt justified in all of my symptoms (if you know you know) and yet the healing didn't stop there.
In 2015 something beautiful would come into my life that I couldn't have planned. I was asked to co-produce a documentary on the topic of awakening female sexuality. During the filming of this I would witness interviews with over 50 sexuality experts from healers to teachers to doctors to scientists! And I would have the opportunity to work with over a dozen on my own personal awakening. Over the course of this year I took a deep dive into the world where pleasure is medicine and the feminine is crying out to be healed. (continue reading here…)